Your Guarantee
Wheel Repairs are our speciality. We are so confident in our craftsmanship we offer a lifetime satisfaction guarantee on all our work. We want you to be 100% happy with your wheel repair and we won't leave until you are.
Starting in the business 19 years ago in Denver, Colorado, we were a small wheel repair business,  after many years and a move to Newcastle we have proven ourselves in the Australian market. We have a reputation for being Newcastle's Premier Wheel Repair Specialist, have been likened to 'miracle workers' in the auto industry and we're proud of it.
We are the on-call rim repair specialists for the luxury dealers in Hunter region, along with our work for the general public. When you have us repair your wheels you know you are getting the best of the best , we guarantee it!
Samples
Check out our gallery to see before and after pictures of our wheels or our Facebook page for even more images!

What Can We Repair?
We can repair severely curb damaged damaged wheels, those with scuffs, road rash or gouges. Really, we can repair almost anything!
Are You Mobile?
Yes. We do it onsite without even removing the wheel from your vehicle. You may think it's damaged beyond repair but we've rarely met a polished aluminium rim or shadow chrome wheel we couldn't work with yet.
What Kinds of Wheels Do You Repair?
We repair the following wheels: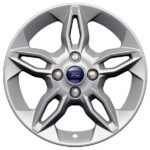 Painted Wheels
We fix all painted rims quickly and easily with no downtime for your car. Remember we are mobile and do the work on the car.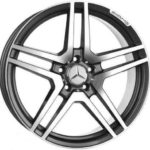 Polished Aluminium (Alloy) Wheels
We can repair all polished aluminium wheels and you will never know your damage was there. We service all of Newcastle through Port Macquarie for all alloy wheel repairs.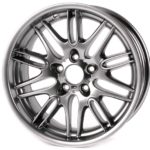 Shadow Chrome Wheels
These are the wheels that have given us the title of 'miracle worker'. There is a real art to fixing these wheels and we've done thousands of them. As a result we will get the closest to factory finish you will find anywhere in the Newcastle area for your luxury shadow chrome wheel.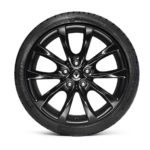 Black Wheels
Black rims have recently become a popular addition to a car and we are able to refinish your current rims giving your car a whole new look for a fraction of the price of new wheels.
We are available to come to you for wheel repairs on all standard, aluminium (alloy) and shadow chrome wheels on your car in Newcastle, Lake Macquarie and Hunter areas. Remember, we're mobile so we come to you!
What Will This Cost?
Wheel repairs start around $125 depending on standard, alloy or shadow chrome and the size of the damage the cost goes up from there. We promise you will leave having spent a fraction of what it would cost for a new wheel!
How Can I Get a Quote
Contact Us for a custom quote via our email messaging service or for fast response text us a picture of your damaged wheel and we will text you back a quote within 24 hours (often the same day).
Call or text Lee on 0412 893 520.