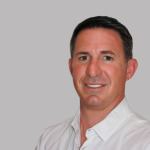 Lee is the principal and owner of Colorado Colour; a mobile wheel, rim and bumper repair business offering services in Newcastle, Gosford, Central Coast, Forster and Taree.
Lee spent 10 years working in the USA for prestige automotive dealerships as a wheel specialist in Denver Colorado, including Ferrari of Denver, Lexus, BMW, Mercedes, Range Rover and more. After marrying his Australian wife they made the decision to move back to her home country and raise their family in Australia.
Settling in Australia, Lee founded Colorado Colour and has been operating in the Newcastle region for over 8 years. He has built up a reputation with dealerships in the area as an honest guy who does great work for competitive pricing. When he is not working for dealerships he takes on private jobs and will come to your home or place of business and repair your bumper or wheel on the car, saving you time.
Lee loves to golf, fish and play poker in his spare time, and is loving life in the land down under.